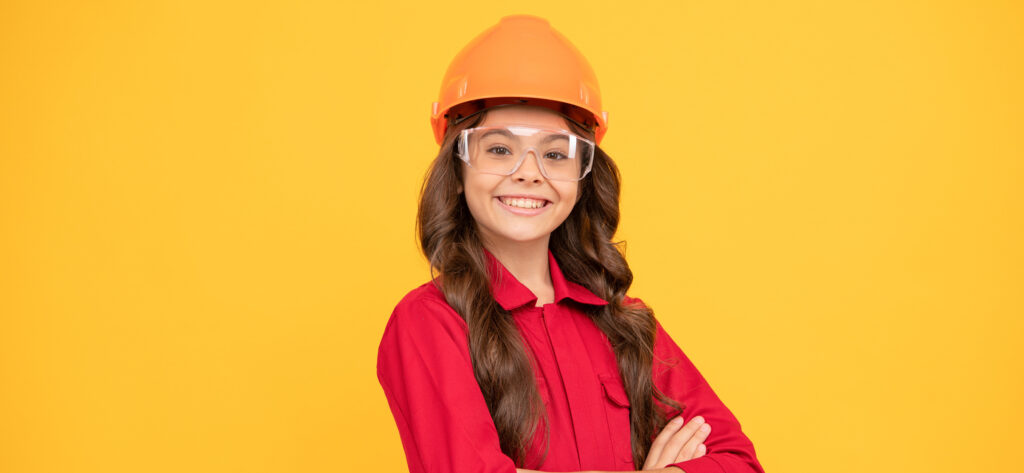 By Julie Boesch, Superintendent, Maple School District 
As a leader it is important whenever you take on a new role to gather information, listen, and develop plans for moving forward while also honoring the work that has been done by your predecessors. That is exactly what the plan was when I was selected as the new Superintendent/Principal of the Maple School District in Kern County in 2013.
Upon arriving at Maple in early 2013, the State had been experiencing a severe four-year drought. Then the rains came…and we soon learned we had water intrusion in every building and classroom on campus, except for the first grade classroom.
I soon learned there had been years of attempts to try to do something with the aging facilities which had been difficult to maintain on the very limited small, single-school district's budget. I quickly identified that this was an area of need and set out trying to find solutions.
The conditions were not suitable for serving students. We had dry rot throughout our entire roofing system; a completely antiquated electrical system and were no longer able to get parts to repair heaters; had swamp coolers in an area of the state that reaches temperatures above 100 degrees regularly; and we had a fire alarm system that rang four times, automatically shut off and didn't call anyone. Additionally, there was mold and water damage throughout the campus as well as non-operational drinking fountains.
Initially, we began by seeking emergency funding only to find out that such a thing did not exist. There was no mechanism in place at the State level to provide resources to districts who were not able to obtain the resources on their own. Maple is located in the middle of almond orchards between two small farming communities; there were no developer fees, no local taxes (like Mello- Roos), very little bonding capacity (under $5M), and not enough funds in the budget to complete facilities work. We initially started looking for all available funding sources.
Financial Hardship
Facilities Hardship
Seismic Mitigation
New Construction
Modernization
In a district as small as mine there is no facilities director, no construction management, no team of architects or really anyone who is knowledgeable in the way that the State Facilities Program (SFP) works. So, I had to set out to learn. Seeking information and gaining knowledge from every available resource, personal contacts, county office of Ed, other county offices of Ed, state agencies, and the CASH organization. It also required reaching out to local legislators, writing letters, inviting them in, telling our story. Additionally, it became obvious that there was a need for a true marketing campaign to tell our story. It was important to me that each and every official or state agency understand there were children at the other end of our application that were depending on them to help us find solutions.
Being a part of the CASH Leadership in School Facilities Academy helped to strengthen relationships, build more bridges, and fill in some significant knowledge gaps on my part.
Eventually, we were able to build a team of people with a shared vision for doing the best we could with our very limited resources to build a safe space for our students to learn. Once the team was in place we stayed on top of the project. We persevered through many ups and down, failed attempts to secure funding, changing architects multiple times, difficulty qualifying for specific funding sources and then those sources running out of funding before we received funds. Ultimately, we were able to obtain 100% state funding under the Facility Hardship Program with Financial Hardship approval and we receive a little over $11M. The program also has very limiting requirements about what you can do, so although we were already two classrooms short to swerve our students, we were not allowed to increase square footage, so we had to be very resourceful with our space as well.
Ultimately, we were able to demolish our entire campus and rebuild it. Our students attended school on campus the entire duration of our build (we could not afford any interim housing).
Our marketing campaign was "Rebuilding Maple; The future starts with us." Our children, all 300 of them, wore t-shirts with our campaign slogan on it when we did our groundbreaking.
Our campus was completed, and invitations sent out for April of 2020…then COVID hit, and school was shut down.
Our ultimate ribbon cutting was held in the summer of 2021 in front of a large local audience and included an open house and ice cream social to welcome our students back to campus!
Lessons Learned:
Build a Team – Get the right people in the right seats on the bus!! You will be working closely with them for an extended period of time and have to withstand many challenges together.
Follow Up and Follow Through – You MUST stay on top of all aspects of the project! What gets watched, gets done! If you are not doing this, weeks can be lost with no progress.
Be Willing to Ask for Help – So many things can go wrong, and you MUST protect your District from potential litigation.
Tell Your Story – Create a vision and a dream and bring people along for the ride. There are so many inconveniences, sacrifices, and concessions that must be made along the way, but if the BIG GOAL remains the BIG GOAL, it's easier to weather the storms.
Look for all funding opportunities and resources EVERYWHERE. We were able to complete our project by obtaining numerous additional small grants for local farmers, large companies, local businesses, and even corporate partners – it takes a great deal of effort and creative thinking to create an incredible environment for students. These additional funds were used for planting trees, classroom cabinetry, shade structures, multipurpose room furnishings, outdoor eating areas, and playground equipment installation.
Build Relationships with the State Agencies and SHOW UP – I was told several times that they never see school people in their offices. I was there at every meeting, every plan check, every back check, every time I could continue to push to move this project forward, I was there working to make it happen.