A Team Built With Strong Fiscal, HR, and Facility Backgrounds
Leadership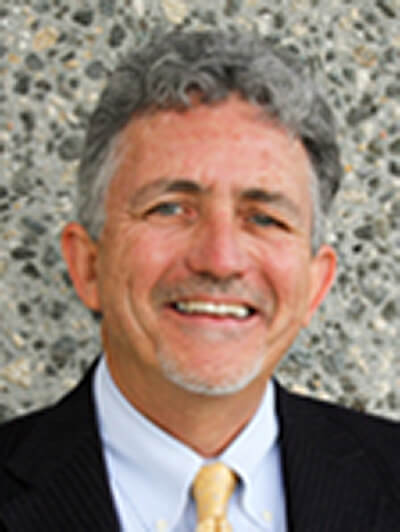 Eric Hall, Founder & President Emeritus
Eric worked in public schools for 32 years, initially starting his career in Human Resources for the San Diego USD and worked for 27 years for the San Dieguito UHSD as Directors of Personnel and Administrative Services and Chief Business Official and Associate Superintendent, Business Services.
Eric established Eric Hall & Associates (EH&A) in 2006 to help other Districts and provide personalized support services in school facility planning, funding and construction and budget, fiscal and human resources areas. As the Associate Superintendent, Eric led the efforts at the San Dieguito UHSD in planning, design and construction of over $500M in facilities necessary to accommodate over 400% increase in enrollment. Identified as a leader in promoting joint use facilities, Eric worked closely with C.A.S.H. in the development of the State's initial joint use program and facilitated the design and construction of several joint use facilities in his district. Eric served as Chair and Vice Chair of C.A.S.H. and was actively involved in the State School Facility program including SB 50 and Propositions 47, 55 and 1A.
Eric served as founding facility in the CASH School Facilities Leadership Academy from 2006 to 2016. Eric has served on the SAB Implementation Committee and as Vice Chair for the Californians for Schools. With over 40 years of extensive background in school districts, Eric enjoys teaching, training and mentoring Facility Executives and Chief Business Officials. Eric and Laurie have been married for 38 years, reside in San Marcos and Reno and are the proud parents of three grown daughters and four grandchildren.
---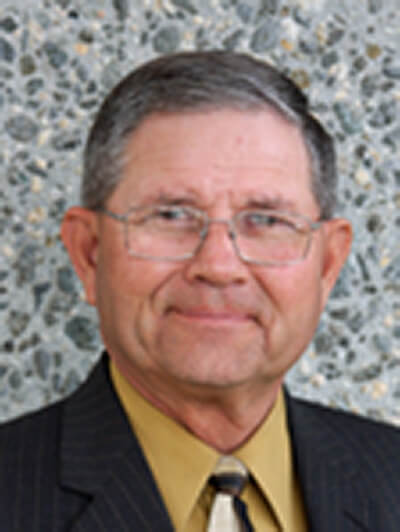 Bob Nicholson, Vice President, Facilities Practice Group Lead
Bob worked as the Director of K-12 Education for JCJ Architecture in San Diego and as the Senior Director of Facility Planning Services for the San Diego County Office of Education. Bob brings added value to school districts with his knowledge and expertise in the following areas:
• Developer fee reports
• Community meeting facilitation
• State Agency site & plan approvals
• Environmental agency applications & approvals
• Long Range Facility Master Plan development & coordination
• State funding maximization in a variety of facility program areas
• Redevelopment agency agreement negotiations & fund allocations
• Taxpayer organization endorsements for bond elections
• Capacity studies & demographic analysis/review/application
---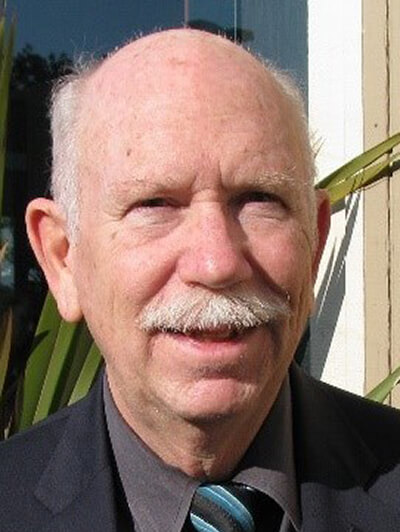 Rick Labib-Wood, Human Capital Group Lead
Rick Labib-Wood (M.P.H., Health Care Administration), brings 40 years of public sector HR experience at federal, state, county, and school district levels.
Rick served as Director of Classified Personnel in the San Dieguito UHSD from 1993-2014. Previously, he supervised the classification & compensation program for California's Riverside County, and had worked for the State of Hawaii's Department of Personnel Services in classification and compensation, administrative services, and legislative analysis from 1974-1986. He served 29 years on active and reserve duty in personnel administration for the U.S. Coast Guard.
Rick is also an adjunct faculty member at National University, San Diego, where he lectures regularly in the University's M.A. – H.R.M. degree program. Rick's consulting includes projects at Sonoma COE, Ukiah USD, Walnut Valley USD, and Birmingham Community Charter High School.
---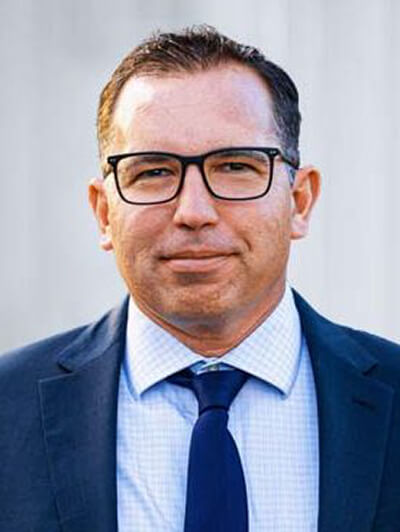 Craig McAlpin, Director of Client Services, Fiscal Practice Group Lead
Craig McAlpin has more than 14 years of experience in education & operations. He previously served as the CBO of Banning USD managing 8 district departments & a budget of $72 million. During his leadership with Banning USD, he facilitated a Budget Stabilization Plan with shareholders & oversaw a multimillion-dollar districtwide Facility Upgrade Program. He has served as a district member for the Citizens Oversight Committee for multiple districts & has been a key member for district negotiation teams.
Craig completed budgets for both large & small districts and has direct knowledge of reporting requirements & deadlines for both fiscal & facility departments. He knows the demands that are put on staff daily & the importance of continual training & professional development opportunities to help them succeed.
---
Administration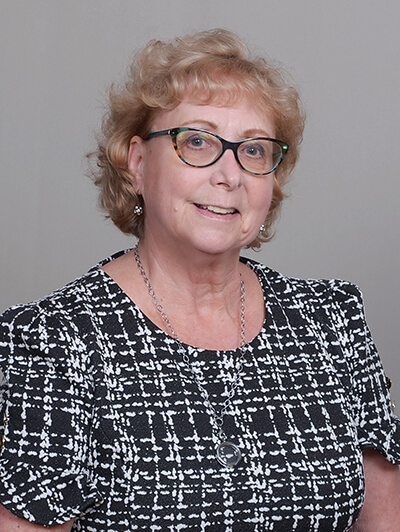 Claire D. Cote, Executive Assistant
Claire brings with her many years of experience as an Administrative Associate and Office Manager in a variety of settings, including, education, finance, hospitality, publishing, design, and medical services. Based out of our Carlsbad, CA location, she manages all office operations to maximize efficiency and minimize costs.
Claire's primary responsibilities include working closely with our corporate office for effective administration of contracts, amendments, RFP/Qs, etc. She also facilitates logistics for conferences, tradeshows, and workshops.
She enjoys working with our California marketing team reviewing advertising and graphic layouts, publicizing our workshops, and highlighting keynote speakers. We are updating our website regularly since our team is growing.
Claire is responsible for on-boarding new hires and maintaining confidential files.
She enjoys creating a work environment that promotes teamwork, recognition, mutual respect, and employee satisfaction.
Claire holds a degree in Anthropology/Art History from the University of New Hampshire at Durham, NH.
---
Fiscal Practice Group
Barry Dragon, Vice President
Formerly the Assistant Superintendent of Business Services for the Escondido Union High School District, Barry also has expertise in managing the Information Technology functions. He has demonstrated a strong background in managing financial operations and developing financial structures for large construction projects and facility rehabilitation.
In addition to his role as both a CBO and Financial Officer, Barry has extensive experience in the areas of leadership training. He was an adjunct professor at San Diego State University to administrative credential candidates in Educational Leadership. As a facilitator for Franklin Covey's many programs in leadership, including the 7 Habits of Highly Effective People and Principle Centered Leadership, he has conducted workshops for over 1,500 school district leaders. Barry earned his B.S. from Northern Illinois University with a comprehensive major in accountancy.
---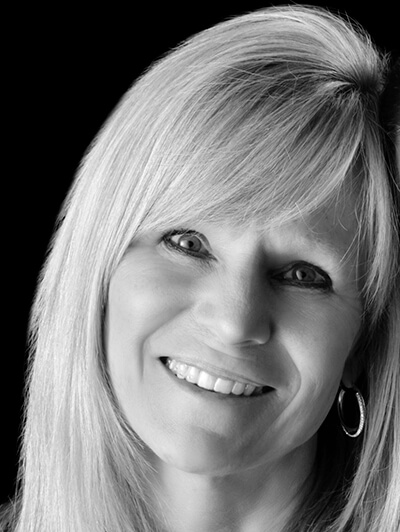 Robyn Adams, Associate
Robyn Adams has served in education finance and administration for more than 32 years. She has served in the role of Business Manager, Director, and Chief Business Official. She previously served as the Director of Fiscal Services in the La Mesa-Spring Valley School District where she managed over $140 million in various funds. She also served as the Chief Business Official for the Del Mar Union School District and Business Manager in the Jamul School District.
Robyn is known for her organizational skills, technical expertise, and experience in all areas of school district finance, budget, and accounting. She is skilled in developing business processes and rules which provide strong internal controls for efficient and effective financial management. Robyn's areas of expertise include budget analysis, development, and management, interim reporting and multi-year analysis and projections, year-end close, risk management, state school building projects and reporting, as well as bond project oversight committee reporting. Robyn is a long-time member of CASBO and served on the San Diego-Imperial County Board of Directors for several years where she earned her CBO certification.
---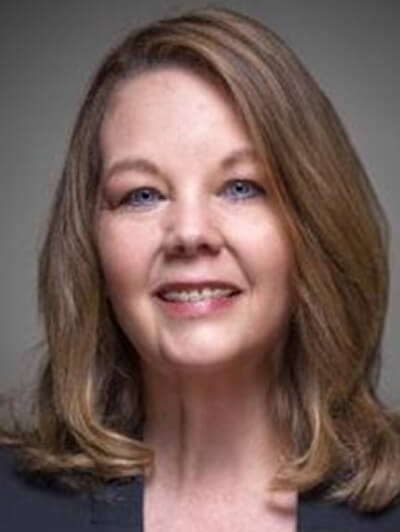 Tina M. Daigneault, Associate
Tina has over 30 years of experience in school business and finance. Starting her career as an accountant, to fiscal services director, to Chief Business Official roles, her experience has encapsulated all areas of school business. She has served in small, medium, and large school districts, in addition to the Riverside County Office of Education.
Tina has experience overseeing the construction of a state-of-the-art elementary school, developing, and implementing a large facilities master plan, converting multiple districts to a new financial system and understanding and managing all areas of school business services. For over 10 years she has provided fiscal oversight to twenty-three school districts while at the Riverside County Office of Education, ensuring fiscal compliance and solvency.
---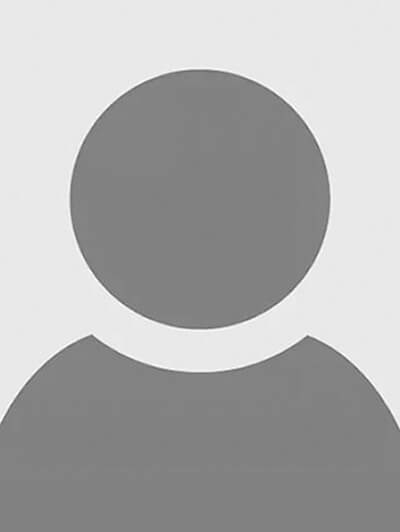 Pam Gilles, Associate
Pam Gilles has over 35 years of service in school finance including both school district and county office of education experience. She joined the EH&A team in 2019 after retiring from the San Diego COE holding multiple positions in the business services division serving both internal and external clients. She is a mentor to many small school districts providing hands-on support. She holds a BS in Accounting and has held several positions at the local and state level with CASBO.
As the Executive Director of Internal Business for the SDCOE, Pam managed over $600 million in budgets of various funds. Her responsibilities included budget development and monitoring, multi-year projections, position control, accounting/financial reporting, accounts receivable, payroll (internal and external), purchasing, accounts payable, special education, and year-end reporting.
---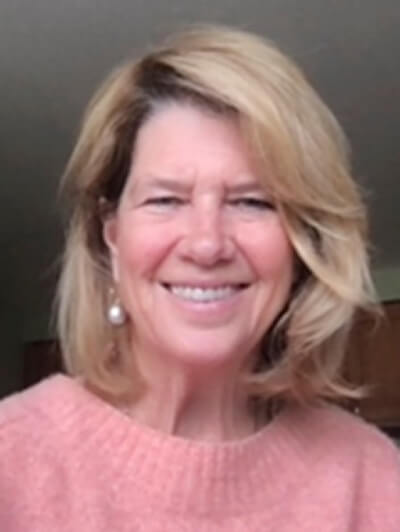 Lisa Hayes, Associate (Data Management)
Lisa Hayes 31 years of experience in K-12 education information systems, Federal/California state reporting, data governance, training, and public speaking. She previously served as an implementation specialist for the Fiscal Crisis and Management Assistance Team/California School Information Services helping districts, county offices, and charter schools with data management and reporting.
---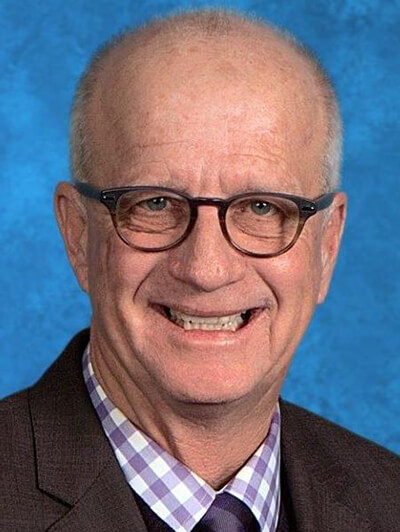 Rick Holash, Associate
Rick Holash has served in public school business administration for the past 18 years. Rick has served in the role of Chief Business Officer, Assistant Superintendent, Business and Administrative Services, Director of Fiscal Service and has also served as the Chairman for Business Officials for AROP/C.
Prior to joining school business administration Rick was a Certified Public Accountant in the State of California working for various small to medium size CPA firms including serving as a partner and a manager.
---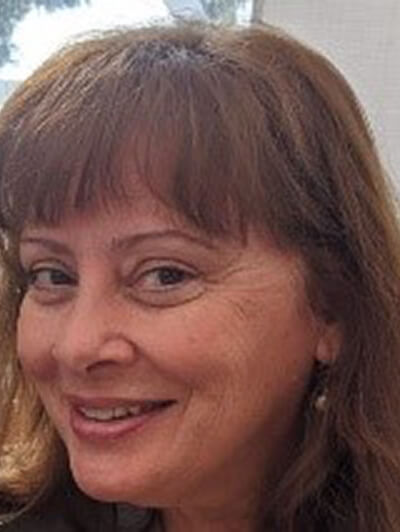 Kathryn Perkins, Associate
Kathryn Perkins has served in education finance and administration for more than 31 years. She has served in the roles of Chief Business Official and Director for Charter Oak Unified School District, where she managed $50 million in General Funds and campaigned for successful voter supported facilities bond $47 million, District improvements included Aquatic Center, and Elementary Learning Media Centers, worked through process to sell 9+ acres of district property. She has also served as Fiscal Services Manager, at Covina Valley Unified School District, where she managed over $120 million COP and Multiple Bond funds.
Kathy is known for her organizational skills, technical expertise, and experience in all areas of school district finance, budget, and accounting. She has successfully built and managed district business and works collaboratively toward a common goal.
---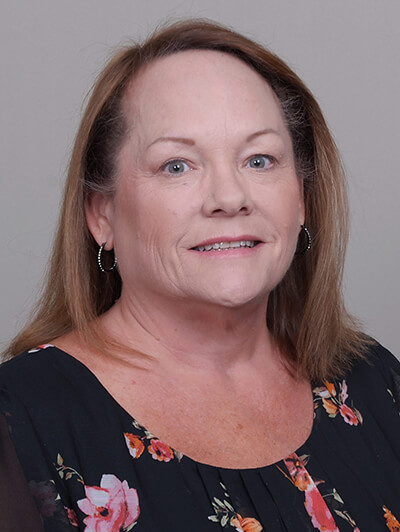 Janie Rowland, Associate
Janie worked over 33 years with the Fontana Unified School District – the last 15 she was the Director of Purchasing, Warehouse, Printing, and Mail. Her responsibilities included reviewing all contracts for legal accuracy. She is very familiar with the bidding process for construction projects and enjoys project management. She hopes to refine her skills in leadership training. She worked for the Arkansas State Department of Education when Bill Clinton was the Governor.
Janie has been involved with the City of Fontana as a Parks & Community Services Commissioner for 11 years, has served on the Planning Commission and in 2012 she was voted the City of Fontana Community Hero. She was event leader for the American Cancer Society Relay for Life for 18 years. Janie holds a BA in Business Administration from the University of Phoenix.
---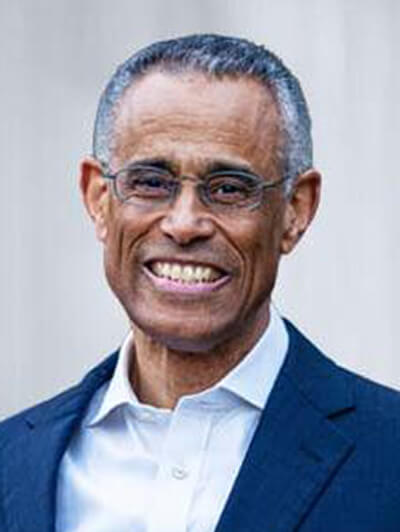 Michael Taylor, Associate
Michael Taylor has enjoyed 16 years of working in four different CA school districts. These districts had enrollments ranging from 12,000 – 22,000 students. Michael served as Assistant Superintendent of Business Services for both Escondido Union SD and San Marcos Unified SD. He is proud to have served 20 years in the United States Marine Corps retiring as a Lieutenant Colonel.
Michael earned a BA in Economics/German from Northwestern University in Illinois, a MS in Finance from the Naval Postgraduate School in Monterey, and a certificate of school business management from the University of Southern California.
---
Facilities Practice Group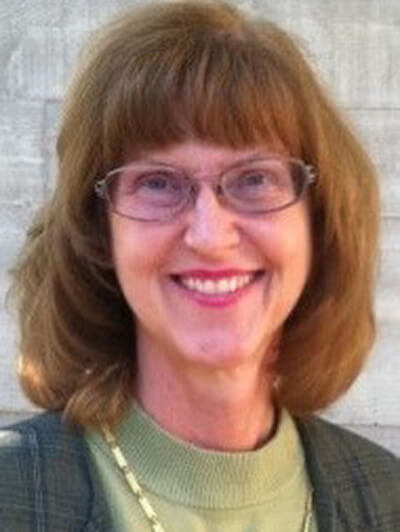 Melinda Pure, Senior Associate
Melinda has 24 years' school district experience in Facilities, Capital/Operational Budgeting, and Contract Administration. She has served several large K-12 and elementary districts.
As the Facilities Director/Assistant Director for Fontana Unified School District, she implemented successful planning, development, design, and construction efforts for large capital programs.
---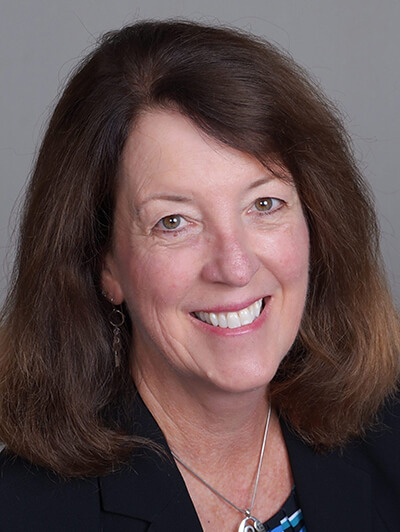 Caroline J. Brown, Associate
Caroline J. Brown has experience as an Executive Director for Capital Programs and Technology with 40 years of experience in education. Her expertise in Technology includes both instructional and administrative programs. Caroline is skilled in facilities, demographics, planning, project management, and construction. As a manager she coordinated site acquisitions, project designs, demographics reporting, and projections as well as overall project management.
She is familiar with new construction and modernization projects, electrical and mechanical design, school capacity, contracts, RFQ/RFP and bid processes, lease-lease-back, and other delivery methods.  Caroline promotes practical green/sustainable building design.
---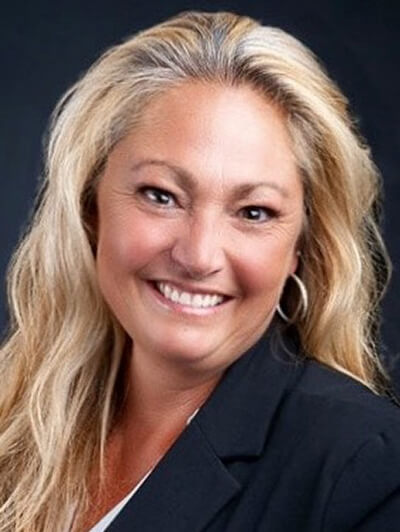 Tina Cullors, Associate
Tina Cullors has worked in K-12 Public Education for 24 years bringing to the team a broad background of knowledge in educational facilities planning, funding and construction, Facility Needs Analysis, District Master Plans, Performance Monitoring and Complete Project Management.
Tina also brings experience from the Telecom Industry as a Site Acquisition Specialist and is knowledgeable in CEQA, DTSC, CDE, OPSC and DSA processes and prerequisites.
---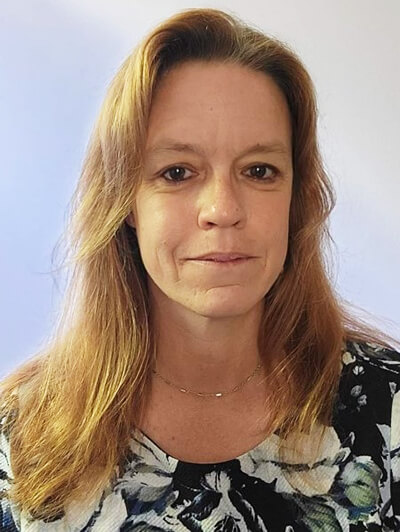 Nerissa Pospychala, Associate
Nerissa Pospychala has dedicated the last seven years of her career to the improvement of facilities in Public Education. Prior to joining EH&A, Nerissa served as the Interim Director of MOT for Banning Unified School District.
From 2015 to 2021, she served as the Director of Maintenance for Duval County Public Schools in Jacksonville, Florida. There she maintained over 160 school buildings with an average facility age of 42 years while also establishing, monitoring, and managing departmental budgets in excess of $45M.
---
Human Resources Practice Group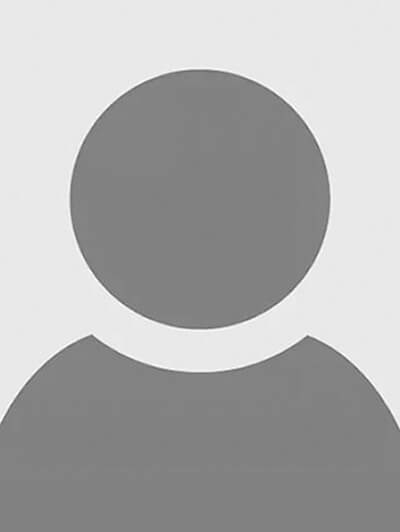 Angela Bishop, Associate
Angela Bishop possesses over 30 years of human resource management experience in large merit and non-merit school districts, as well as county offices of education. Angela's areas of expertise include recruitment and selection, classification and compensation, employee relations, employee engagement and performance management, and reasonable accommodation.
Angela successfully held the following positions: Director of Classified Personnel at Cajon Valley Union SD, Employment Services Supervisor for the SDCOE, and Human Resources Analyst for San Diego Unified SD. Most recently, Angela held interim director assignments with Poway Unified SD, San Mateo COE, and San Lorenzo Unified. Additionally, she was awarded the Honorary Life Member designation for her past leadership and support of the CA School Personnel Commissioners Association and was an active member of the International Public Management Association for Human Resources, San Diego Chapter.
Angela possesses a BS in Public Administration, enjoys creating marketing and branding strategies to enhance public sector recruitment efforts, and has a deep personal and professional passion for supporting personnel management systems that are based on positive relationships, collaboration, equity, and fairness.
---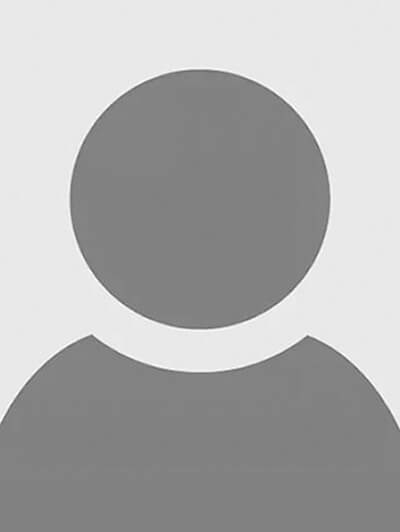 Sandra McCoy, Associate
Sandra is a staple in the community and adored by many for her dedication to improving the community through education over two decades in her life.
Sandra has served in directorial leadership roles for two of the largest employers in the Antelope Valley and Orange County; recently retiring from service at SAUSD, the 11th largest school district in California. She has been able to create a lasting impact in each role she has filled through her creative insight, unique capabilities, and community prowess. Whatever her hands touch prosper and there is not a shadow of a doubt, the next two decades will be even great.
---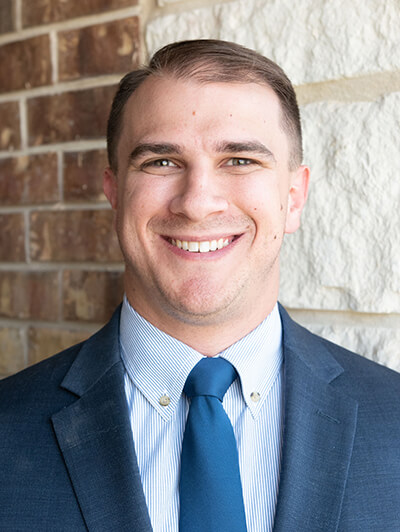 Joel Palladini, Analyst
Joel Palladini is a U.S. Army Veteran with over seven years of experience in data analysis, project management, and working with dynamic cross-functional teams. He provides oversight and project management for EH&A|MGT's classification and compensation studies within human capital and has significant experience conducting analysis on classification and compensation studies, and organizational expertise in managing software and collaboration tools to keep the human capital team on track in completing projects. He also provides the team with excellent technical expertise in various systems and methodologies.
In addition to his work on human capital, Joel assists EH&A|MGT key leaders with client relations support, processing opportunities, and providing guidance on the next steps with future clients.
In part one of this multi-part series of articles, we discussed what to know and why to know about development impact fees. We discussed that development impact fees are NOT a tax but are, rather, one-time charges applied to developments. We discussed why we need these fees and for what