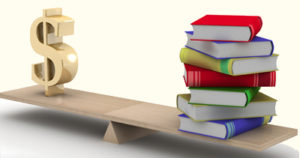 With President Joe Biden's major education spending proposals for high-poverty schools and students with disabilities left out of this year's federal budget, some advocates are already shifting their attention to next year's cycle. But with even Biden concerned that Republicans could take control of the House — and Congress increasingly unable to pass an annual budget on time — the chances that K-12 schools can count on next year's budget for a reprieve appear slim.
The White House has already indicated that Biden will request at least $400 million for community schools when he releases his fiscal year 2023 budget proposal, expected later this month. Advocates also expect to see him once again request big increases for Title I and special education. But based on this year's process, some are highly skeptical that Congress will be able to pass a budget before the midterm elections or break out of its cycle of passing multiple short-term budget extensions to keep the government operating.
The organization's top priority will once again be full funding of the Individuals with Disabilities Education Act,or IDEA — meaning that the federal government would pick up 40 percent of the costs of services for students with disabilities. Biden pledged that he would meet that requirement of the law. He proposed a $2.7 billion increase for fiscal 2022, but the budget includes far less — a $448 million increase — bringing the total to $14.5 billion.
AASA was hoping Congress would at least maintain the higher level of funding special education received under the American Rescue Plan, which provided an additional $2.5 billion for students with disabilities.