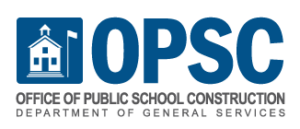 The next priority funding filing period for the School Facility Program (SFP) began May 11, 2022, and the 30-day window closes on June 9, 2022. The priority funding process was created to allow projects to receive apportionment with accelerated timelines. Any requests for funding received during this period will be valid from July 1, 2022, through December 31, 2022, and eligible for the next bond sale or any General Fund appropriation provided for the School Facility Program included in the 2022-23 Enacted State Budget.
Until such time that there is cash available, per SFP regulations, when school districts submit requests for funding, they are placed on the Unfunded List (Lack of Assembly Bill [AB] 55 Loans). As bonds are sold and cash becomes available, school districts submit requests for priority funding and, if approved, the projects are moved off of the Unfunded List (Lack of AB 55 Loans) and provided apportionments. School districts receiving apportionments are then required to submit a valid fund release authorization within 90 days.
Requests are accepted by OPSC via email. The request can either be an attachment to, or in the body of, the email and should be sent to haley.jensen@dgs.ca.gov. The request must be sent by an authorized district representative or the superintendent and must be received no later than 11:59 p.m. on June 9, 2022.
Information regarding the priority funding period, submittal requirements, and the non-participation regulations can be found on OPSC's website.