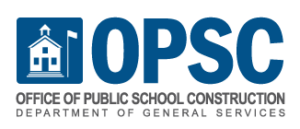 OPSC anticipates receiving proceeds from the latest state bond sale issued by the Treasurer. The OPSC anticipates presenting projects on the Unfunded List, including projects that received unfunded approvals at the March SAB meeting, to the SAB for priority funding apportionments at the April meeting.
The bond sale included $2.22 billion in various state general obligation (GO) bonds—$1.45 billion in new GO bonds to finance voter-approved projects and $769.37 million of GO refunding bonds to refund previously issued bonds for debt service saving.
The Treasurer's announcement noted that a portion of the $1.45 billion in new monies would fund projects under three different bond acts. The proceeds from the refunding bonds will save taxpayers $237 million over the next 20 years.