Faced with a March 15 deadline, some can't wait for good news in final state budget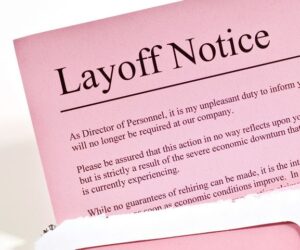 San Francisco Unified's board voted to eliminate positions for 300 staff; in Mt. Diablo Unified in Contra Costa County, the number of cuts is 99. And more jobs in more districts will be on the line as school boards decide whether to scale back teachers and administrators, janitors and office staff in a rush to meet the March 15 deadline to formally notify employees who could be out of work next year.
For parents, teachers, new board members and lawmakers, news of potential teacher layoffs no doubt will seem strange and inexplicable. There hasn't been a big round of job cuts in many districts since the end of the Great Recession a decade ago; and 2022 is a year of record staff shortages and record school funding: $20-plus billion more under Gov. Gavin Newsom's proposed budget, plus a $15 billion cushion from the last round of federal Covid relief. So, why should anyone be laid off now?
The California Teachers Association says no one should be. "It doesn't make sense for districts to lay off employees in the midst of a critical employee shortage. Layoff notices create unnecessary fear among educators, and shouldn't be happening," said Claudia Briggs, communications manager for the union.
The far majority of districts won't issue layoff notices this year, although the final numbers won't be known until after March 15. The 27 financially precarious districts on the state's latest fiscal watch list, such as West Contra Costa, Sacramento City and Vallejo, are more likely to be among those that may. Neither Mt. Diablo nor San Francisco is on the list.
Some districts that do issue pink slips will rescind a portion, if not most, after resignations and retirements create openings this spring and summer. But meanwhile, districts may see that young teachers they give notice to won't wait to see what happens. In a tight labor market, plenty of districts will be happy to recruit them.