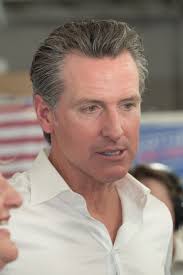 Newsom suggests revising education formula as he unveils $119-billion budget.
Gov. Gavin Newsom projects another year of record funding for schools but warned that some districts could be in financial trouble as student enrollment continues to decline. Newsom's budget plan points to a state population decline driven by plummeting birth rates that have "eroded" K-12 enrollment projections and proposes tweaking CA's decades-old education funding formula to "minimize the impact" of fewer students in schools, with funding tied to attendance.
Newsom's budget proposes broadening the policy to allow districts to base funding on attendance in the current year, prior year or the average of that from three prior years — whichever is greater. The proposal gives school districts more running room to plan against really shocking declines. Average daily attendance among the state's 6 million-plus K-12 students has decreased by 271,000 since 2014.
Last week, state Sen. Anthony Portantino introduced legislation that takes a bolder approach to the enrollment problem. The new bill proposes that education funding be tied to total annual student enrollment rather than how often students actually attend class. The move could bring in an additional $3 billion in annual state funding for schools, Portantino said. Newsom has not commented on Portantino's legislation.
At San Bernardino City Unified, enrollment dropped by more than 2,000 students last year, equivalent to eight years' worth of past annual population declines in the district. The district, which enrolls more than 50,000 students, is already assessing where to make potential cuts.