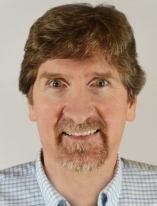 Robert Manwaring is senior policy and fiscal adviser for education at Children Now, a nonprofit that seeks to break down barriers that stand in the way of children's health and education. EdSource, March 22, 2022.
Why do California schools have more money than ever, yet districts across the state are considering staff layoffs?
This paradox is due, in large part, to declining student enrollment and whether California will continue to abide by and invest in the Local Control Funding Formula, or LCFF, which currently provides the lion's share of state funding to support schools, and virtually all the funding over which the district has full discretion. What hangs in the balance are dollars and addressing long-standing inequities in our schools and outcomes for students.
When schools lose students, it creates fiscal uncertainty and the lost revenue can trigger layoff notices, shuffling of staff and lost talent.
Fewer students mean $7.5 billion less in annual funding generated by the state's main attendance-based funding formula, LCFF. At the local level, this projected decline in funding has district leaders worried. But, the irony is that at the state level, the declining enrollment will free up money for education, which must be spent because our state Constitution sets a minimum level of spending for education from transitional kindergarten through community college.
There is, however, a silver lining. Because the state must spend a minimum amount on education and we expect to have fewer students, the per-student funding level in California will go up.