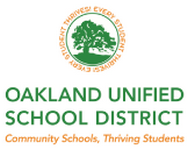 After weeks of protests by students, teachers and families, hours of outcry at school board meetings, and an ongoing hunger strike by two educators, Oakland Unified's school board in the early hours of Wednesday morning voted to close, merge or reduce grades for 11 schools across the district.
A tense, eight-hour special school board meeting that started Tuesday concluded with school board members voting 4-2 on an amended list of closures, mergers and grade reductions. Advocates are calling for protests, staff sickouts and student protests starting Wednesday to denounce the board's decision.
The union plans to file a complaint with the California Public Employment Relations Board, which administers the collective bargaining laws covering public school employees and employees of a host of other organizations.