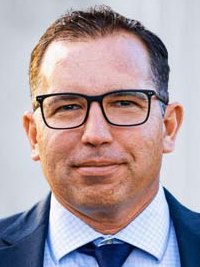 We are very pleased to announce that Craig McAlpin, with over 14 years of experience in education and operations, has joined EH&A and MGT Consulting and will be providing fiscal management services. In the past, Craig has overseen a multimillion-dollar districtwide faculty upgrade program, worked to facilitate budget stabilization plans, and has completed budgets for districts of all sizes.
Craig received a BA in Business Administration from Azusa Pacific University in California. He went on to work for a number of school districts, striving to always provide quality guidance to schools in need and appreciating the trust these districts put in his ability to aid them. Craig is passionate about providing school districts with expert guidance to ensure that there will be no lapses in service to their students and communities.
We are very excited to have Craig with us and know that with his abilities and experience, we will be able to provide our valued clients with the absolute best service.