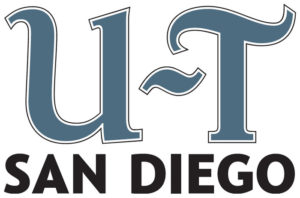 A new coalition of San Diego County school board members is calling on the state to end its school mask mandate and stop forcing COVID-19 rules onto school districts and charter schools.
The group, which calls itself School Board Members for Local Control, argues that the state has been taking away districts' self-rule.
"We are all elected in our local communities; we're not elected in Sacramento," said Andrew Hayes, a member of Lakeside Union Elementary's school board and a spokesperson for the coalition. "We know our communities best."
Group members said they are tired of ever-changing COVID-19 school rules from the state, which they believe are out of touch with what local communities want and put the burden of enforcement on school districts.
"I don't feel like the onus should be on school board members or teachers or administration at the schools to be the police on some of these issues," said Tamara Otero, coalition member and president of the Cajon Valley school board. "We have enough on our plate to handle with the education of America's children."
The coalition includes 21 board members from 12 of the county's 42 school districts, mostly in North and East counties: Alpine, Cajon Valley, Coronado, Escondido Elementary, Escondido High, Julian High, Lakeside, La Mesa-Spring Valley, Poway, Ramona, Rancho Santa Fe and Santee.
Many of these districts reopened early in the 2020-2021 school year after the initial COVID-19 closures.
The group is calling for the state to end its requirement that students and school staff wear masks indoors.