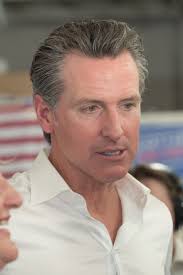 With state revenues continuing to defy projections, schools and community colleges would receive a record $128 billion in funding in 2022-23 under Gov. Gavin Newsom's revised state budget, which he presented recently. That's a remarkable $20 billion more than the governor proposed just five months ago and $35 billion, mainly in one-time state funding, above what Legislature passed in the current budget.
The TK-12 budget includes a 10% increase in general funding under the Local Control Funding Formula, which school districts and legislative leaders had made their #1 priority. It would increase to $73.4 billion, according to the Department of Finance.
The surge in funding, producing a total state budget surplus of $97.5 billion, will ease the plight of districts that have been buffeted by chronic absences and staff shortages this year. Addressing superintendents' biggest worry, Newsom would provide $3.3 billion to compensate districts for fluctuations in attendance caused by the pandemic. However, the summary language excludes non-classroom-based (NCB) schools from the Hold Harmless proposal. Many charters that rely on NCB will be hurt severely by this provision.
Some of the significant proposals that help the state spend below its Gann Limit include increased investments to the State School Facility Program, funding for deferred maintenance, and infrastructure to support the new Universal Meals Program.
The Governor's Budget included the sale of the remaining $1.4 billion in Proposition 51 bond funds, as well as new General Fund appropriations for K-12 school facilities to the tune of $2.225 billion over two years—$1.3 billion in 2022-23 and $925 million in 2023-24. These monies would support existing facilities projects submitted under the state's School Facility Program (SFP).
The May Revision increases this support by allocating an additional $1.8 billion in General Fund monies for a total of $4.025 billion in new facilities investments geared toward the SFP. These investments are to be appropriated over a three-year period—$2.2 billion in 2021-22, $1.2 billion in 2023-24, and $625 million in 2024-25. Further, the May Revision includes approximately $1.8 billion in one-time Proposition 98 General Fund dollars for deferred maintenance.