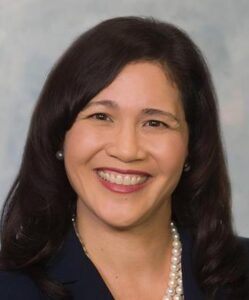 Panelists discussed enrollment declines, attendance incentives and who would benefit most from changes to the state's funding formula.
In San Ysidro School District, more than a quarter of the district's nearly 4,400 students are unhoused, according to Superintendent Gina Potter. It highlights the question of how school funding should be determined, she said, while weighing the pros and cons of a switch from the current attendance-based funding formula to an enrollment-based formula during an EdSource roundtable discussion on how a change to California's funding formula could impact school districts across the state.
"I have to say that's not the system in California that provides a system of support for these families that are so vulnerable," Potter said. "We really need support, and they don't want penalties. These are the very children that need our resources."
She weighed that issue alongside the declining enrollment trends affecting districts across the state as she and other district officials, researchers and lawmakers spoke on the Thursday panel. Historically, California has funded its schools based on their average daily attendance — one of six states to still follow that model and one of several contemplating a shift away from it.
Panelists at the roundtable considered several factors as they weighed the shift, including which groups the change would impact most, how declining enrollment would factor into funding and possible incentives to keep attendance high.
As the attendance-based funding formula stands now, high school districts and districts with more low-income students, English learners and foster youth students are the ones receiving the short end of the stick.